WHYTE Bikes:
Es gibt eine neue Marke auf dem deutschen Mountainbike-Markt. Mit den Bikes der britischen Firma WHYTE verstärkt der deutsche Vertrieb "matnerds", welcher unter anderem auch für Norco Bikes in Deutschland zuständig ist, sein Sortiment. WHYTE ist seit 1994 unter der Führung des namhaften Luftfahrt- und Formel1-Ingenieurs Jon Whyte in Cotswolds/England angesiedelt und konzentriert sich seit der Gründung der Firma auf die Entwicklung praxisorientierter Mountainbikes, die den technikfeindlichen Wetter- und Trailbedingungen Groß Britanniens trotzen sollen.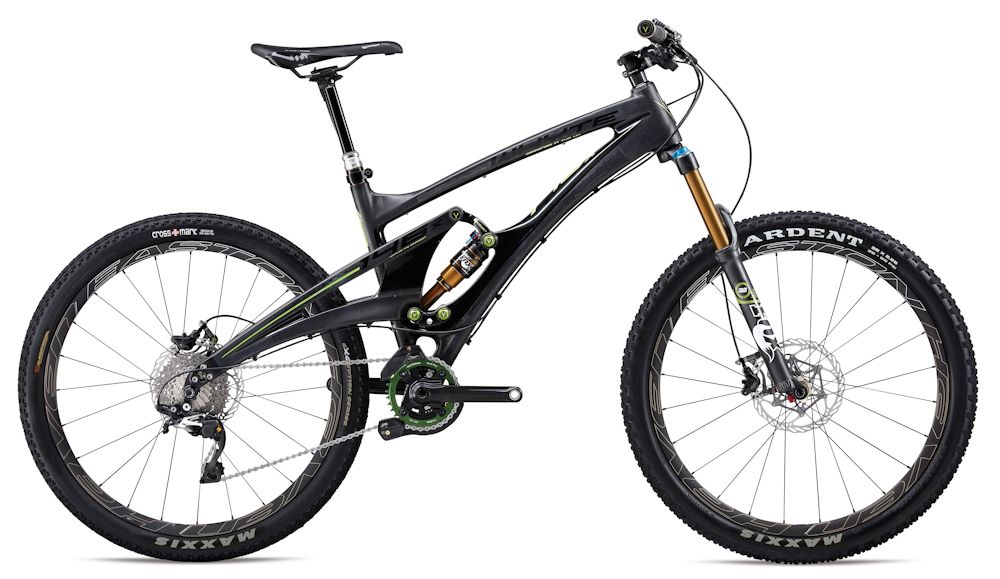 WHYTE 146 X – All-Mountain/Trail-Bike – 10,9 kg – 5.999 Euro
Es ist nicht schwer zu erkennen, dass die vollgefederten WHYTE Bikes auf dem von MARIN Bikes bekannten Quad-Link Federungssystem basieren. Allgemein hat man das Gefühl, dass sich die Bikes von WHYTE und MARIN sehr ähnlich sind. Das hat einen ganz plausiblen Grund, denn der Quad-Link, den beide nutzen, stammt aus demselben Haus, nämlich ATB Sales LDT aus England, die auch gleichzeitig der Vertrieb der beiden Marken in Groß Britannien sind. Da ATB Sales LTD über eine eigene Entwicklungsabteilung verfügt, beliefern sie ihre zu vertreibenden Marken mit ihren hausgemachten Konstruktionen – daher die Ähnlichkeit.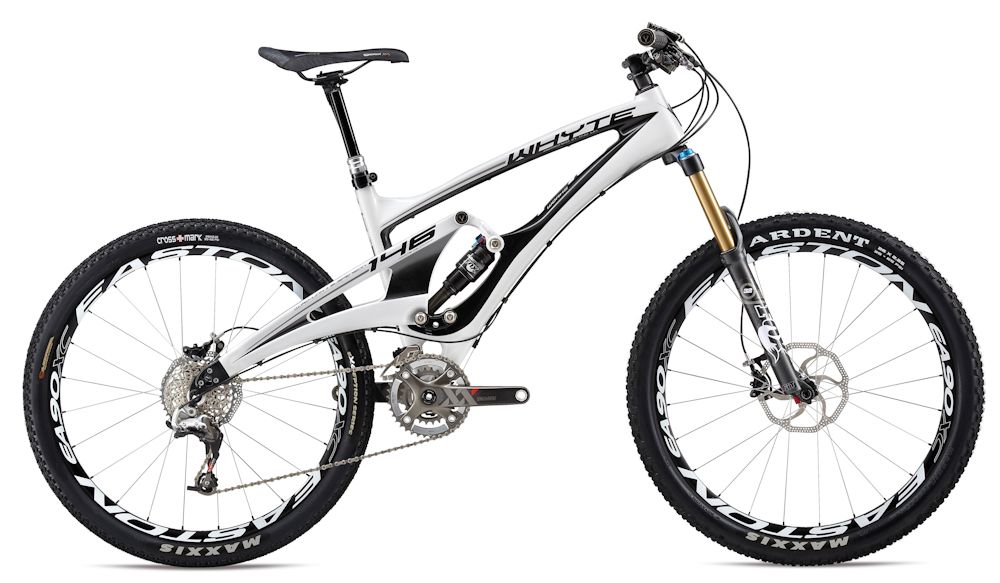 WHYTE 146 Works – Trail-Bike – 11,8 kg – 4.899 Euro
WHYTE wird hierzulande über den Fachhandel an den Mann gebracht, der Endverbraucher hat aber auch die Möglichkeit, sein Wunsch-Bike direkt bei WHYTE Deutschland im Internet zu bestellen. Über den sogenannten WHYTE Shoparton-Shop wird dem Käufer dann der nächstgelegene Fachhändler zugewiesen, wo er das bestellte Bike abholen kann. Alle Infos und Preise zu WHYTE erhaltet ihr hier: whytebikes.de
Production Privée:
Über das junge Label aus Andorra, Production Privée, hatten wir euch ja bereits nach dem Roc d´Azur Festival berichtet. Da Production Privée zum Rock d´Azur grade erst auf den Markt gekommen war, gab es zum Zeitpunkt des ersten Artikels noch keine anständige Website, geschweige denn einen Online-Shop. Heute erreichte uns die Nachricht, dass sich dies nun geändert habe. Wer also Interesse an den feinen Parts aus andorranischer Entwicklung hat, finde seit heute alle Infos samt Online-Shop auf folgender Website: production-privee.com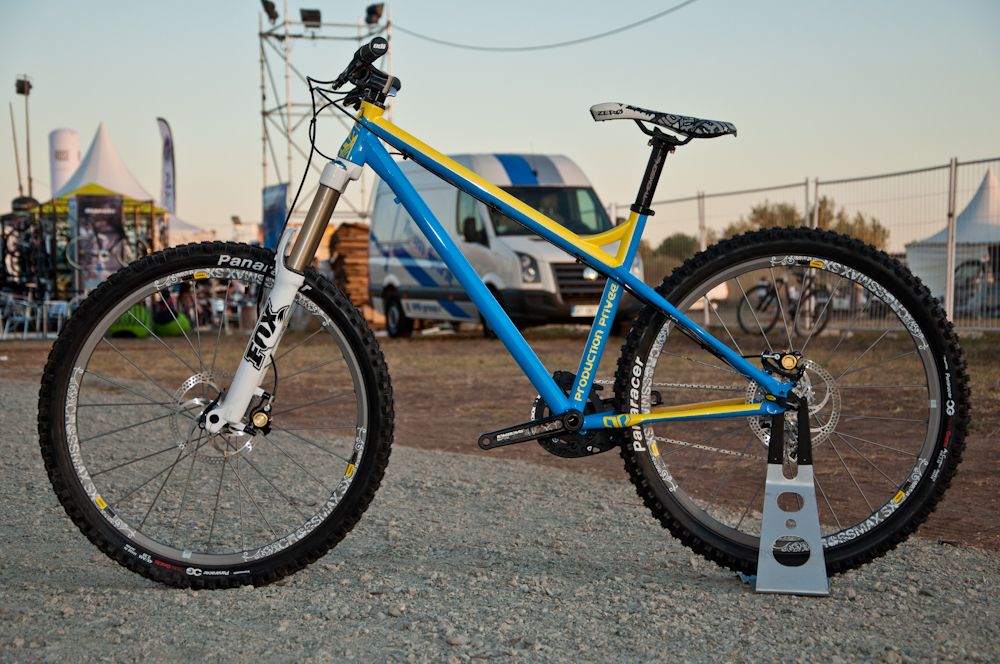 Production Privée Shan – Enduro-Hardtail – 2.600 Gramm (Rahmen) – 599 Euro (Rahmen) – Infos
Pünktlich zum Start der neuen Website ließ uns Firmen-Gründer Damien neben der folgenden Mitteilung auch gleich noch ein schönes Video zum Enduro-Hardtail Shan zukommen, welches wir euch bereits vorgestellt hatten. Damien Nosella – Gründer und Inhaber von PP: "We've been working night and day for over a year now for our products to reach the market. Mission accomplished, this is now done! Big thank you to Cedric Gracia and the Brigade who have helped us to develop and validate our products all year long. We are happy to inform you that we are officially launching our website today. You will be able to find there our products are available for sale: handlebars, stems Direct Mount and our PP bushings that allow you to modify the geometry of your bike!"
SHAN RULES from Dams Nosella on Vimeo.
---
Kurzlink zu diesem Artikel:
Ähnliche Artikel